Company Overview
TechIPm is a professional research and consulting company specializing in technology and intellectual property mining and management. Our mission is to mine and manage frontiers in technology innovations for contributing to the development of intellectual society. We serve technology and IP professionals providing custom research and consulting services for emerging technology development and intellectual property management.
Technology Expertise
Mobile Computing & Wireless Communications Technology: LTE, UMTS, WLAN, WPAN, RFID, NFC, WSN, Cognitive Radio/SDR, Optical Wireless, Mobile TV etc.
Smartphone Applications: Location Base Services/Indoor Navigations, Mobile Payments, Augmented Reality, Wireless/Mobile UI etc.
Nanoelectronics: RF MEMS, Nanowire, Quantum Dot, Spintronics etc.
Green ICT: M2M, Smart Grids, Green Wireless Technologies, Electric Cars etc.
Bio & Medical IT: Mobile Healthcare (IEEE 11073 PHD, WBAN), Biometrics, Digital Imaging and Communications in Medicine (DICOM) etc.
IP Expertise
Patent Analysis: Patentability, Freedom-to-Operate, Infringement, Validity Analysis, Patent Mining for Strategic Planning
Strategic Patent Evaluation & Valuation: M&A Patent Due Diligence, Acquisition Feasibility Analysis, Investment Valuation
Patent Portfolio Analysis & Development: Design Around Strategy, Essentiality & Claim Development for Standard Essential Patents
Patent Litigation Strategy: Evidence of Use, Claim Construction Strategy, Low Cost Litigation Method, Damage Evaluation
Patent Prosecution: U.S. Provisional Filing, U.S. Non-provisional Prosecution, International Prosecution (PCT and Foreign Offices)
Patent Business Strategy: Strategy for New Product Development, Licensing/Monetization Strategy, Competitive Technology & IP Intelligence
Clients
R&D managers and professionals planning and developing new technologies & products/services
Technology management executives investigating business opportunities of emerging technologies
In-house IP counsels developing patent portfolios
IP management & investment firms
Financial advising firms for technology investment
Emerging technology and IP holdings firms looking for new business opportunities
Licensing professionals looking for a new licensing opportunities
High-tech market research firms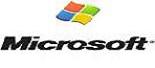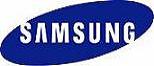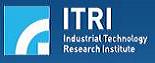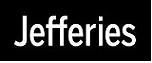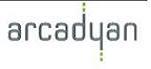 Selected Topics of Consulting & Research Projects
'Acquisition Feasibility Analysis for 4G LTE, Smartphone LBS Services, NFC/Smartphone Mobile Payment Patents'
'Essentiality Analysis for Smartphone LTE Patents'
'Evidence of Use/Infringement Investigation for NFC/RFID & DSRC Patents'
'Strategic Patent Portfolio Development for Cognitive Radio Networks in TVWS (802.22, 802.11af)'
'Valuation of LTE & NFC Essential Patents'
'NFC Patents for Standards & Applications'
'Evaluation of LTE-Advanced & Gigabit WLAN (802.11ac, 802.11ad) Patent Portfolios'
'Valuation & Comparative Analysis of LTE Patent Portfolios'
'Investment Feasibility Analysis for 4G Smart Antenna and Baseband Modem Patent Portfolio'
Management

TechIPm's principal, Alex G. Lee, brings over 20 years of his unique experiences as a technologist, business executive, professor, and intellectual property strategy expert both in the US and S. Korea into providing research & consulting for integrated strategic patent management.
IP strategic planning: his broad technology background with deep understanding of IT & telecommunications R&D (Ph.D. from Johns Hopkins University; Visiting Scholar at Georgia Tech's School of Electrical & Computer Engineering), standardization (Chief Research Officer at RRL/MIC; R&D Planning Director at KMW), and businesses (Sr. Advisor at Samsung Techwin & KT) can align diverse clients' business objectives with IP strategy.
IP creation & portfolio management: his solid understanding of patent laws and patent prosecution/litigation process (USPTO Registered Patent Agent; JD candidate at Suffolk University Law School) and extensive experiences in analyzing and evaluating patents (Sr. Advisor at WIPS; KCVA) can create and manage strong patent portfolios.
IP Exploitation: his understanding of essential elements of patent monetization process with strategic patent acquisition/licensing planning capability taking into current and future product/technology/business roadmap as well as existing IP programs, litigations, projects, and initiatives (his clients include business corporation, research institute, investment organization, and patent management firm) can create maximum IP value.
IP Governance: his interfacing capability across multiple job functions including patent experts, engineers, and business professionals & among multiple business systems (Visiting Scholar at BU's School of Management; Sr. Fellow at u-City Forum) can integrate the strategic patent management processes for governance in IP management.
He is a member of IEEE, LES, and AIPLA.
Associated Partners

TechIPm's partner, Jin Y. Song, is in charge of patent strategy for multi-national IPR. He is a patent attorney in S. Korea. He has strategic patent analysis experiences in the field of software, computing & communications technologies, and e-business. He represented Samsung Electronics, Korea Telecom, Nexon, University Industrial Technology Force, and Samsung Mobile Display.
He is fluent in English and Korean. He earned his B.S. in Statistics from Seoul National University. He attended International Intellectual Property Training Institute for patent attorney training course, Franklin Pierce Law Center for IPSI, and University of Delaware for ELI.

TechIPm's partner, BuYon Jung, is in charge of patent prosecution for multi-national IPR. He is a patent attorney in S. Korea. He has extensive patent prosecution experiences in the field of computing & communications technologies, semiconductor devices, medical devices, and smartphone application softwares. He represented Samsung Electronics, LG Electronics, and Magnachip Semiconductor.
He earned his B.S. in Computer Engineering from Yonsei University and M.S. in Electrical Engineering from Seoul National University. He was a Samsung's mobile communications engineer. He is now an advisor of Korea Electronics Association and Korea IP Office.

TechIPm's advisor, Roger G. Stewart, is the president of Sourland Mountain Associates LLC, which is a professional engineering and related intellectual property consulting company located in Hillsborough, NJ. Some of his professional experiences are VP of engineering at Applied Wireless ID, founder and CTO at Intelleflex Co., VP of engineering and CTO at Alien Technology, and laboratory director at Sarnoff Corporation.
He was elected in 1997 as a Fellow of the IEEE, has published 92 technical papers, and is the inventor of more than 100 patents. He got his B.S. in electrical engineering from the Johns Hopkins University and M.S. in electrical engineering from Lehigh University.
Business Partners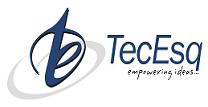 TecEsq provides high quality and cost effective Intellectual Property support services. TecEsq's multi-cultural team members are lawyers and engineers with Masters and PhDs from top universities in India and abroad. Its clients include premier law firms, fortune 500 companies, IP attorneys, and inventors from all over the world.
TecEsq provides patent prosecution, patent searches, pre-litigation support, infringement studies, and patent landscape analysis across US, EP, JP and Indian jurisdictions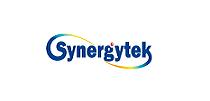 Synergytek Consultancy, which is based in Taipei Taiwan, provides professional services for creating, protecting, and managing clients' unique intellectual property portfolios to retain their business competitiveness globally. Synergytek Consultancy works with world-leading partners to research and develop IP management tools, methodologies, and trainings for enabling clients to innovate effectively and efficiently by implementation of IP solutions integrated with IT technology.
Synergytek Consultancy provides IP management tools (LexisNexis, PatBase, WIPS, Hitachi, Matheo Patent, Patent Integration, IPServ.management system), patent search & analysis, and IP licensing services.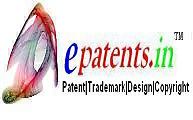 EPatents IP Services, which is based in Bangalore India, assists individual inventors, entrepreneurs, small business owners, institutions, and law firms to protect their invention ideas and creativity with the necessary patent protection and their brand by trademark protection globally.
EPatents IP Services provides patentability search, patent drafting, patent drawing, patent process outsourcing, trademark search, and trademark filing services for the IP jurisdictions of India, US, and EU.
Industry Association Membership